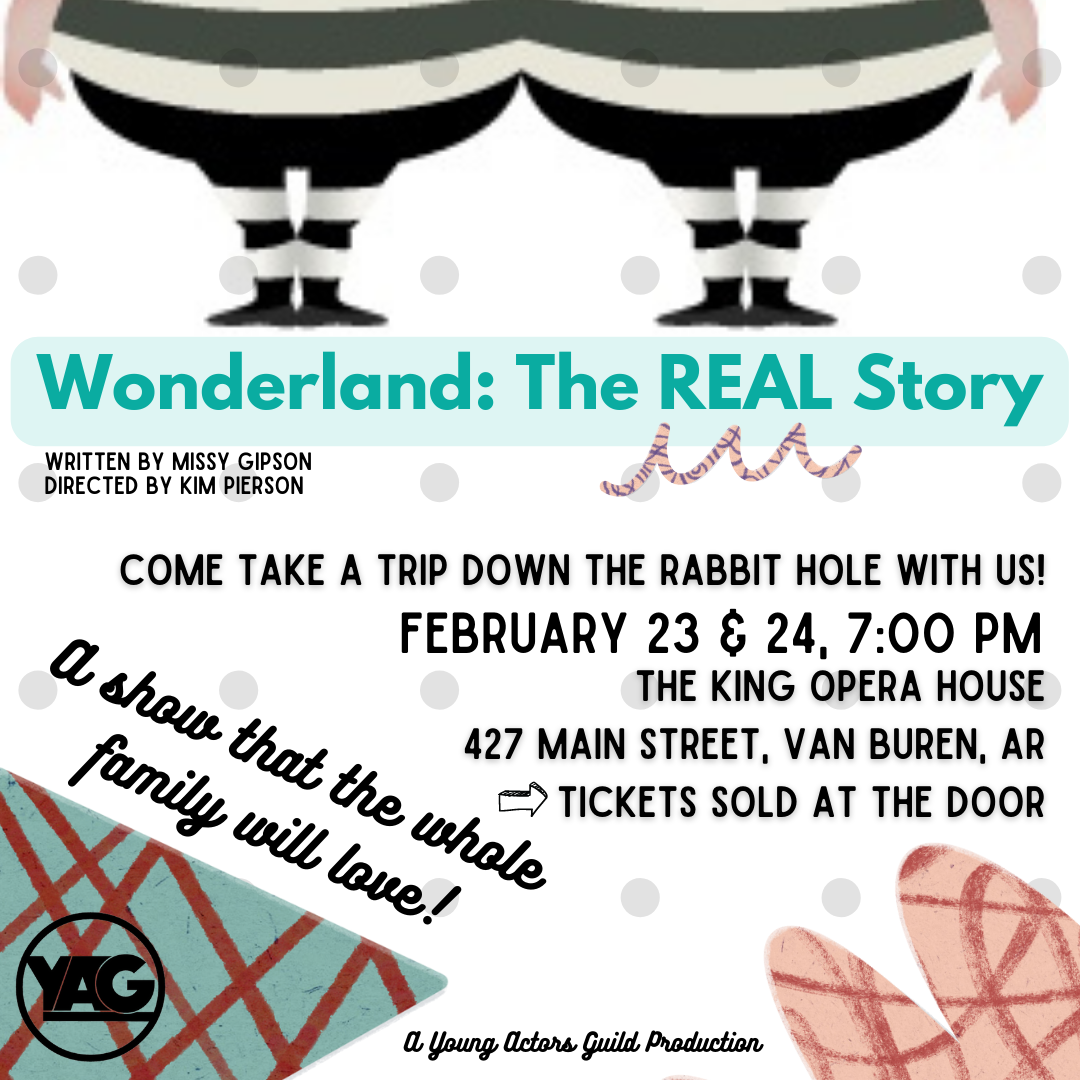 NEXT AUDITION:
Wonderland, the REAL Story
Audition date: Sunday, January 29, 2023 from 1:30pm - 3:30pm
Audition venue: The King Opera House, 427 Main Street, Van Buren, AR 72956
What to prepare: You will read from the script. This is a play. A recent photo is appreciated but not required.
Open to ages 8-19
Performance Dates: February 23 & 24, 2023
Venue: King Opera House.
If you would like to audition for our upcoming shows, fill out the form below and someone will contact you soon!