Our Mission: To foster a love of the arts and inspire creativity in young people in the River Valley through no-fee, high-quality theatre production opportunities and workshops led by professional theatre artists.
We are the oldest youth theatre in Arkansas and have won 19 National Youth Arts awards and are located right here in the River Valley! We produce five shows per year, including 2 musicals in the summer, two play's in the winter/spring, and our alumni fundraiser production. We involve over 350 youth in our productions, both onstage and backstage. YAG also holds several workshops over the course of the year with professional theatre artists in our educational Theatre Lab series. Overall we served over 550 youth in 2016 in our programs and over 2400 people in our community.
No child pays a participation fee to be involved in our productions. If they are cast in a show, they can participate no matter their ability to pay.
We believe in the power of the arts to change a child's life. If you agree, JOIN US! We are always looking for donors, volunteers, and ambassadors for the arts.
WE ARE YAG … and so are YOU!
The History of YAG
The Young Actors Guild (YAG) has been a youth arts organization for over sixty years.
The Junior League of Fort Smith started our organization in the early 1950's as a touring theatre for youth that performed for area students, so that the arts could be accessible to all children. All roles were played by the ladies of the Junior League (even the male roles).  After the Junior League successfully established the organization it was then turned over to the community and became known as the Fort Smith Children's Community Children's Theatre. Over time the organization evolved into a youth theatre with children being cast in the productions.  In 2001 the organization was renamed the Young Actors Guild and has continued to serve the youth in our community by having only youth in shows, but with no participation fees being charged so that any child that is cast can participate no matter their financial situation. In fall of 2006, the Young Actors Guild partnered with the University of Arkansas-Fort Smith Academy of the Arts. All programs were co-produced by both organizations. The Young Actors Guild hired a part-time Executive Director in 2007, primarily to serve as a liaison between YAG and the University of Arkansas- Fort Smith Academy of the Arts. In December 2009, the Young Actors Guild left the partnership with UA-Fort Smith.  We currently produce four shows per year and have a theatre education series called the "Theatre Lab" that offers master classes with industry professionals.
YAG has won 15 National Youth Arts Awards for our productions of Grease, Footloose, Hairspray, and Les Miserables (featuring the Fort Smith Symphony) in the past four years.
As an organization, we are focused on making the arts accessible to our community. We serve youth between the ages of 6-19 and have a zero participation fee policy so that anyone cast can be involved.  In the last two years YAG has partnered with the Fort Smith Public Library on our Junior Musical Theatre Conservatory (JMTC) production (serves ages 6-14) to create an outreach based program that offers over twelve free programs at area libraries as well as outreach programs to local organizations that support underserved and at-risk youth by either doing free workshops for their clients or by offering free tickets to YAG productions. We aim to bring theatre experiences to youth who may not have the resources or transportation to attend such events. We also offer free tickets to volunteers who assist on our productions. Our focus is to make high-quality theatre opportunities available to any child in our community that wants to be involved.
Meet our Staff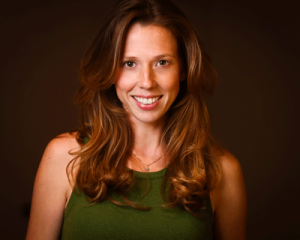 Bio: Missy has a BA in Theatre as well as a minor in music from Lyon College. After college, she moved to New York, where she studied acting and voice.
Missy is a vocal coach and tours regionally as part of Chase Missy, an Americana band. They have opened for such acts as Lucy Kaplansky, Robert Earl Keen, The Beach Boys, Patty Loveless and other well-known performers. Missy is a director for Arts Live Theatre in Fayetteville. For YAG, Missy has directed many productions including the national award-winning Grease, Footloose, Hairspray, Les Miserables, and Big. Missy directed Cinderella in 2014 and looks forward to directing Into The Woods this summer. Missy was awarded "Outstanding Direction in a Musical" in 2013 by the National Youth Arts awards for the YAG production of Les Miserables. She was named one of the "Top Ten Artistic People to Watch in 2015" by the NWA Times.
As Executive Director Missy has grown YAG to producing four shows (including a collaboration with the Fort Smith Public Library) and has created the Theatre Lab Education Series, which offers master classes with industry professionals. Missy completed the "See Change Non-Profit Certification Program" through the University of Arkansas. Missy is a proud member of the National Alliance of Musical Theatre Missy thanks the incredible YAG Board of Directors for their time and talents and dedication to the youth that we serve!
Missy's Acting credits:
New York: Off- Broadway – Frankenstein: The Rock Musical at LaMaMa. Toured with Allian Productions.
Other favorite theatre roles: A Streetcar Named Desire, The Beggar's Opera, How to Succeed in Business Without Really Trying, South Pacific and Bandstand U.S.A.
Arkansas: Donna in Tony 'n Tina's Wedding at the Walton Arts Center.
Films: I'm OK (supporting), The Rocking Horse Winner (supporting).