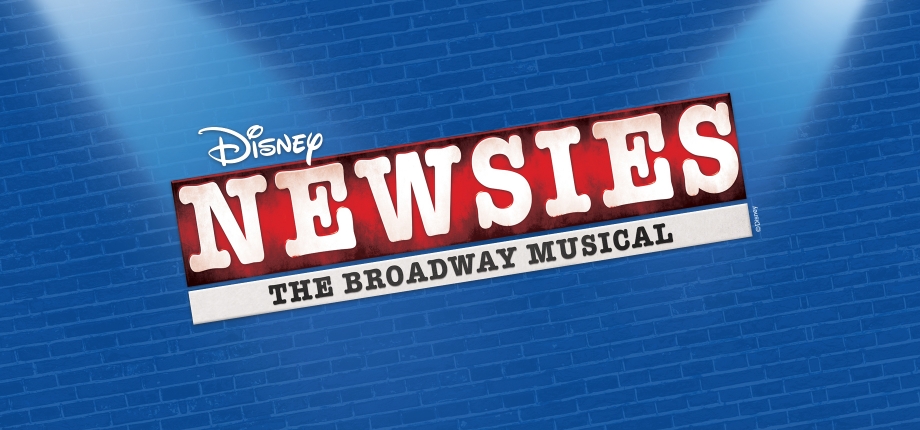 Synopsis:
A talented cast of young actors from the River Valley and surrounding areas set the scene accompanied by a live orchestra. 
New York City, 1899. Jack Kelly and his ragtag team of newsboys make a meager living selling newspapers on the city streets. But when the prices of "papes" are hiked and the newsies are hung out to dry, there is nothing left to do but "open the gates and seize the day!" Led by charismatic Jack and independent, young newspaper reporter Katherine Plummer, the Newsies form a union and organize a strike against the greedy publisher of the New York World. 
Casting:
Thank you all for sharing your time and talents with us! If you weren't cast and you would like to work crew, please send us a message! We would love to have you involved! Curious George auditions are in June, so come on out!

Please make sure you confirm your role through the link listed here:
https://doodle.com/poll/wrkh3ecucrim5fvz

We will send an email this weekend with script pickup and first rehearsal details. Great job and congratulations!

Cast List
Jack Kelly…………………………………….Trevor Johnson
Crutchie……………………………………….Matt Lee
Race……………………………………………Alec Sayvongsa
Specs/Spot Conlon………………………....Reece McDaniel
Albert/Darcy……………………………….....Malaki Rodgers
Henry/Bill……………………………………..Jason Belue
Finch…………………………………………..Austin Williams
Romeo………………………………………...Clayton Hartwig
Elmer/Mayor……………………...…………..Nathan Plummer
Mush……...…………………………………...Maddie Cochran
Buttons………………………………………..Arron McAllister
Splasher……………………………………....Israel Jackson
Tommy Boy…………………………………..Brenden Chick
Jo Jo…………………………………………..Tara Young
Mike…………………………………………….Casey Goodson
Ike……………………………………………...Joshua Akasyvonh
Davey………………………………………….Dane Drennan
Les……………………………………………..Hollis Gipson
Katherine Plumber………………………….Kariman Alsein
Pulitzer………………………………………..Grant Huneycutt
Seitz……………………………………………Michael Moreton
Bunsen………………………………………..Evan Law
Oscar Delancey……………………………...Kalek Jackson
Morris Delancey……………………………..Grant Huneycutt
Hannah………………………………………...Hannah Ralston
Nunzio………………………………………....Trent Gregory
Snyder…………………………………….…...Casey Goodson
Medda Larkin………………………………….Abbie Jones
Nuns…………………………………………....Ava Wilson, Turner Tecmire, Jazmine Perry, Hannah Ralston
Bowery Beauties…………………………….Turner Tecmire, Ava Wilson, Hannah Ralston
Governor Teddy Roosevelt………………...Arron McAllister

Newsies Ensemble: (multiple roles may be performed by the ensemble,
including Newsies, Scabs, Goons, etc)
Turner Tecmire, Avery Laster, Lily Kate Williams, Josie Clamser,
Michael Moreton, Zack Riordan, Lilah Battles, Audrey Mason, Ava
Wilson, Brianna Belt, Ella Comeaux
Young Ensemble: (will do crossovers and have a small featured dance
segment): Cy Whitson, Travis Lofton, Talon Dean