Our Mission: To foster a love of the arts and inspire creativity in young people in the River Valley through no-fee, high-quality theatre production opportunities and workshops led by professional theatre artists.
We are the oldest youth theatre in Arkansas and have won 22 National Youth Arts awards and are located right here in the River Valley! We produce five shows per year, including 2 musicals in the summer, two plays in the winter/spring, and our alumni fundraiser production. We involve over 400 youth in our productions, both onstage and backstage. We LOVE our community and are focused on keeping our programs free or low cost so that we are accessible to all children. No child pays a participation fee to be involved in our productions. If they are cast in a show, they can participate no matter their ability to pay.
We believe in the power of the arts to change a child's life. If you agree, JOIN US! We are always looking for donors, volunteers, and ambassadors for the arts.
The History of YAG
The Young Actors Guild (YAG) has been a youth arts organization for over sixty years.
The Junior League of Fort Smith started our organization in the early 1950's as a touring theatre for youth that performed for area students, so that the arts could be accessible to all children. All roles were played by the ladies of the Junior League (even the male roles).  After the Junior League successfully established the organization it was then turned over to the community and became known as the Fort Smith Children's Community Children's Theatre. Over time the organization evolved into a youth theatre with children being cast in the productions.  In 2001 the organization was renamed the Young Actors Guild and has continued to serve the youth in our community by having only youth in shows, but with no participation fees being charged so that any child that is cast can participate no matter their financial situation. In fall of 2006, the Young Actors Guild partnered with the University of Arkansas-Fort Smith Academy of the Arts. All programs were co-produced by both organizations. The Young Actors Guild hired a part-time Executive Director in 2007 primarily to serve as a liaison between YAG and the University of Arkansas- Fort Smith Academy of the Arts. In December 2009, the Young Actors Guild left the partnership with UA-Fort Smith.  We currently produce up to five shows per year, in addition to workshops that are led by theatre professionals. 
We Grow Character(s)!
Meet our Staff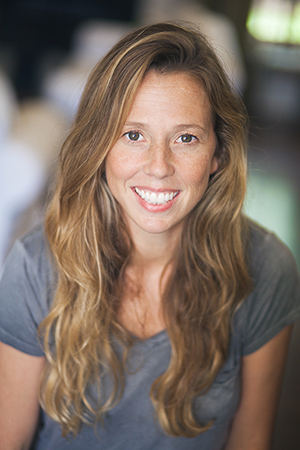 Missy is a vocal coach and tours regionally as part of Chase Missy, an Americana band. They have opened for such acts as Lucy Kaplansky, Robert Earl Keen, The Beach Boys, Patty Loveless and other well-known performers. Missy is a director for Arts Live Theatre in Fayetteville. For YAG, Missy has directed many productions including the national award-winning Grease, Footloose, Hairspray, Les Miserables, BIG, Cinderella, Into The Woods, Annie Get Your Gun, and Newsies. Missy was awarded "Outstanding Direction in a Musical" by the National Youth Arts awards for the YAG production of Les Miserables. She was named one of the "Top Ten Artistic People to Watch in 2015 + 2019" by the NWA Democrat Gazette.
As Executive Director Missy has grown YAG to producing five shows (including a collaboration with the Fort Smith Public Library). Missy completed the "See Change Non-Profit Certification Program" through the University of Arkansas. Missy is also the founder/director of Pilot Arts, a musical theatre company in Fayetteville, AR.